How Do I Claim Criminal Injuries Compensation?
Have you been a victim of a violent crime that caused severe physical injury or mental distress? If you were attacked by an assailant or witnessed a criminal incident, you may be eligible for criminal injuries compensation.
The Criminal Injuries Compensation Authority (CICA) can give you compensation provided you're a blameless victim of a violent crime, sometimes regardless of whether the perpetrator was caught or convicted. However, they have strict eligibility criteria you must meet to receive funds.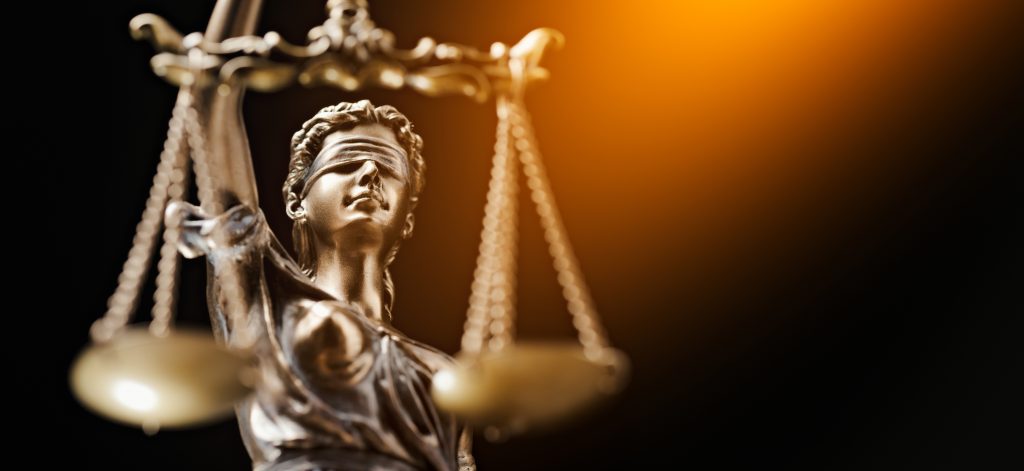 Who are the Criminal Injuries Compensation Authority?
Established in 1964, CICA is responsible for administering the Criminal Injuries Compensation Scheme in England, Wales, and Scotland. It's sponsored by the Ministry of Justice to the tune of over a hundred million pounds each year and approves over 30,000 claims a year.
CICA compensates victims of violent crime – it does not have any interaction with the perpetrator and does not inform them when a victim make submits a claim. Violent crime refers to physical or mental harm, disease, and death. The whole compensation sum comes directly from CICA. The amount of compensation awarded ranges between £1000 to £500,000.
Unlike criminal courts that reach their verdict based on it being "beyond reasonable doubt," CICA make their decision on the "balance of probabilities," a lower standard of proof. If they believe it's more likely than not that an event happened, they will make their decision in that direction.
Criminal injury compensation claims typically take at least a year to process, however even the most straight forward claims take at least 24 months to conclude. In special circumstances, the CICA claim can be fast-tracked, usually in the instance of sexual assault. The victim has to agree to the claim using only police evidence, and they can have their decision sometimes within a couple of months.
Am I entitled to Criminal Injury Compensation?
CICA has set specific criteria to determine whether you're eligible to receive compensation:
A violent crime caused you to suffer a physical injury or harm to your mental health
You witnessed a violent crime happen to a loved one or arrived on the scene immediately after the event
You paid for the funeral of the deceased victim
To attempt to stop a crime from happening you took an exceptional risk to your safety
The injuries received qualify for at least the minimum award of £1000
Following an incident, you must report it to the police as soon as you can and cooperate fully to be eligible. You must be a British citizen, an EU or EEA national, or a close family relative. The crime has to have happened in England, Scotland, or Wales within the past two years, to fall under CICA's remit.
Why Might My Claim Be Rejected?
Certain conditions will likely cause your claim to be unsuccessful:
If you did not report the crime to the police
If the incident took place outside of England, Wales, and Scotland
In the event that you're not a blameless victim, such as you provoked the attacker by shouting at them before they became violent
If your injury does not meet the minimum award, which is usually the case with soft tissue and minor injuries
You're not guaranteed to receive compensation, even if you qualify for it. CICA may refuse to grant it to you under certain circumstances:
In the instance that your behaviour before, during, or after the criminal injury incident was judged unacceptable
If you have a criminal record
If you do not cooperate with the police or CICA during their investigation
How Much Compensation am I entitled to?

CICA awards between £1000 and £500,000 in compensation – to work out what you are entitled to, they use a tariff-based system dependent on several variables. They assess injury severity, recovery time, working capacity and impact on mobility.
Historical compensation claims received:
Fractured skull – £1000
Sexual assault, touching over clothes – £1000
Loss of front tooth – £1500
Serious scarring to the face – £11,000
Loss of one eye – £27,000
How Can I Claim Criminal Injuries Compensation?
You can make a claim online to CICA. You'll need a paper trail of evidence backing up any claims of physical or emotional harm you've suffered. That includes a full police report and witness statements.
If you have suffered physically, you'll need a record of GP and hospital visits, a letter from your doctor, and your medical records to back this up. If your claim concerns mental health, you'll need to receive an assessment from a clinical psychologist or psychiatrist. A GP's verdict will not suffice.
If the victim is a minor, isn't able to make their own legal decisions, or passed away, you can claim on their behalf. CICA may decide to hold the compensation in a trust for the victim.
If your claim concerns the loss of earnings due to your injuries, you'll need evidence from HMRC and your employer proving a reduction in income. You'll also need proof that you had a salary prior to the crime.
You are highly recommended to consult a solicitor before making your CICA claim. The process can be complicated and time-consuming.
We Can Help You Claim Criminal Injuries Compensation
We are a team of expert CICA solicitors ready to help you start your claim today. After becoming the victim of a violent crime, the last thing you want to do is spend hours filling in arduous forms and chasing paperwork. Get in touch and let us handle the stressful part so you can focus on getting better.
We offer a no-win, no-fee service, so until you get your compensation, there's nothing to pay. To start the process, we'll send you a no-obligation free consultation letter detailing our fees and finer details.
To start your claim, fill in our online claim form or give us a call on 0151 668 0830. If you only have a spare minute, submit your details using the 'Start your claim today' form, and a member of our team will be in touch shortly.