"How long does it take to receive my criminal injuries compensation from CICA?"
One of the most common questions we are asked is 'how long does it take to receive my compensation for my criminal injuries compensation claim?' This can be difficult to answer because every case is different and there are no specific timescales. However, in many cases, it can take over a year for a decision to be made by the CICA.
Before explaining how long a CICA claim takes, it is vital to understand why the CICA was set up and what it aims to accomplish. Once you realise the number of compensation claims that they handle on a daily basis, it gets a lot easier to understand why it takes so long for the claim to go through.
What is the CICA?
The Criminal Injuries Compensation Authority (CICA) is a Government-run scheme that offers compensation to innocent victims of violent crimes, sexual assault, and abuse. The CICA was set up in 1996 by the Executive Agency of the Ministry of Justice. This organisation was set up to administer the scheme on behalf of the government.
There are just under 35,000 settlements which are agreed every year. These settlements are used to help innocent victims to receive the support they need to get their life back on track following their traumatic experiences.
Anyone who has been injured physically or suffered from psychological trauma could be entitled to make a criminal injury claim from the CICA scheme. Dependant on the severity of the injury, you could be entitled to compensation ranging from £1,000 to £500,000
To make a successful CICA claim, you must ensure that the crime has been reported to the police, but you may be able to seek legal redress and obtain a settlement even if the perpetrator who was alleged to have committed the offence was never identified or convicted of their crimes in a criminal court.
Claims for compensation from the CICA scheme are always worth considering when there is a doubt that a claim could succeed in the civil court. It could also be a good option if a suspected perpetrator has insufficient insurance or assets to meet the settlement which has been proposed.
CICA claims are assessed using a lesser standard of proof of a 'balance of probabilities', unlike a criminal court where verdicts are made on the basis of being 'beyond reasonable doubt'.
When should you submit a claim to the CICA?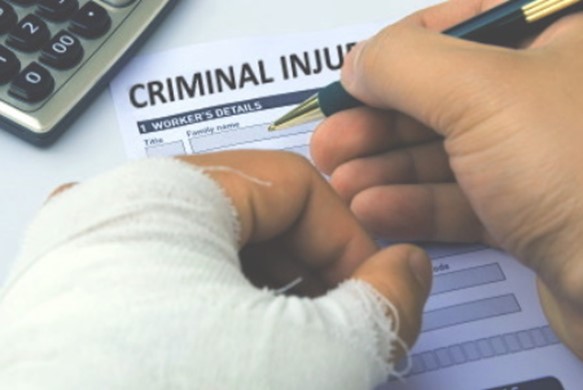 An applicant has 2 years from the time the incident took place and was reported to the police to submit their application to the CICA unless there were exceptional circumstances as to why the claim couldn't be made in this timeframe or in relation to criminal acts which occurred when they were a minor. When submitting a CICA claim, you will not need to wait for your criminal court case to be settled, and applications should never be delayed due to a criminal court case if it means that their claim would not be submitted within 2 years.
The police or the CPS commonly try and advise applicants not to submit their CICA claim prior to the conclusion of criminal trials, but this advice should be ignored if it means submitting the claim 'out of time', as it can have a detrimental impact on the claim.
If you do feel as though you need to follow the advice being given to you by the police or the CPS please ensure that you ask them to put this advice in writing so that you can then provide evidence to the CICA why your claim was submitted out of time.
How long does a CICA claim take?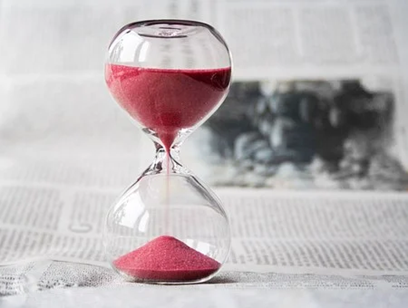 There is no set time period to how long a CICA claim takes, but the CICA aims to make a decision on most applications within 12-18 months. For more complex cases, where higher value settlements may be required, it can take a longer amount of time.
Usually, these claims involve serious injuries where ongoing medical treatment may still be taking place and the estimated recovery period is unknown as of yet. In these situations, a final decision can never be made until a clear prognosis is reached. It is sometimes possible, in certain circumstances, to ask the CICA to make an interim payment.
Certain CICA claims can now be fast-tracked
The CICA usually aims to deal with any applications involving sexual assault within 8 weeks, if the applicant wishes for the application to be considered using evidence collected by the police only.
This option typically serves better for applicants who are not suffering or have not suffered from psychological effects as a result of sexual assault.
For those who have suffered a psychological injury, a final decision can be made in the usual way where a normal application is submitted to allow the CICA to obtain the medical evidence required in support of this.
According to official statistics issued by the Government, there are more cases that are settled by the CICA each year than cases received in a year. In a bid to increase claimant satisfaction, they have also reduced the percentage of their caseload which has been outstanding for over two years now.
However, the introduction of the new CICA scheme in 2012 means that the CICA will no longer deal with or pay-out for any claims involving minor injuries.
Why might a CICA claim be delayed?
The length of time it takes to assess a claim does vary greatly, depending on the information the CICA needs to gather, which can also delay the decision from being made on a review application.
In some cases, where the alleged perpetrator of the action has not been convicted for their crime, the CICA could request extra information and evidence from the police or other investigating organisations to help them reach a decision.
When an individual is undergoing treatment and their prognosis is not very clear, a decision is unable to be made until an accurate forecast can be determined.
As one of the top criminal injury compensation claims specialists in the UK, we work closely with the CICA to secure the justice that innocent victims deserve. Given the volume of claims we deal with, we have a dedicated team at the CICA who oversees all of the applications we submit on behalf of our clients. This ensures that any applications we submit are dealt with efficiently and promptly. This isn't a service that is afforded to applicants who apply directly to the CICA without our assistance, or to all other firms of solicitors.
In cases that are delayed because a serious injury requires an accurate prognosis, we are often able to secure an interim payment, which helps to ease any financial hardship which has been experienced as a direct result of a criminal act.
We have also helped people to secure a higher settlement than was originally awarded by having their case re-opened for medical reasons, particularly if their health has deteriorated or is worse than expected. We have also helped a range of clients review and appeal the decisions of the CICA when we feel their claim was undervalued and helped them to secure increased compensation.
How long does CICA take to pay out?
If your bid to secure a settlement is successful, then you must notify the CICA to accept the offer. The compensation is usually deposited into your account within 4 weeks.
If a minor is awarded compensation, then it must be held onto by the CICA in an interest-bearing bank until the minor reaches the age of 18. If an award is made to someone who lacks the mental capacity to make their own decisions, they may hold it in trust for the applicant also.
Can I check the progress of my claim?
Anyone who is wishing to discuss the progress of their application can call the CICA helpline on 0300 003 3601 and their advisors will do their best to provide an update on the position of a case.
You can pursue a CICA claim without any legal assistance or advice, but the process can feel daunting and draining. We believe the specialist legal advice from our expert CICA solicitors can be the difference between a successful and rejected claim.
How can we help?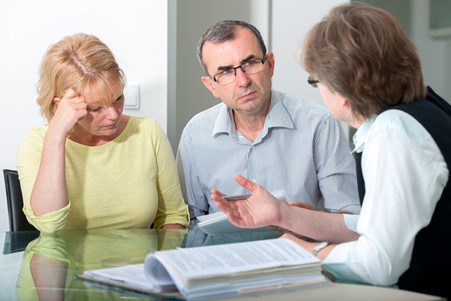 If you would like us to act as an advocate on your behalf, please get in touch with our CICA claims team on 0151 203 1104, or fill out our online claim form today. We can also take on your case even if you have already started your case by yourself but feel you need legal help. If necessary, we can contact the CICA about the progress of an application, write a letter to support your claim, or provide any assistance you may need with an appeal. Our dedicated CICA solicitors are here to ensure the process of claiming compensation is as simple and hassle-free as possible for you, so you can focus on your recovery whilst we fight to get the compensation you deserve.